Today marks 10 years of marriage.
When I transport myself back to that madly in love young woman walking down the aisle with a cheshire cat grin on my face, I clearly see that my marriage & my kids have completely transformed me into an almost unrecognizable version of my former self. A much kinder, gracious, generous and loving one too.
For a marriage to succeed the demands of modern life, a radical openness of the heart is required. Nothing more or less than whole hearted love for all members of your family will do.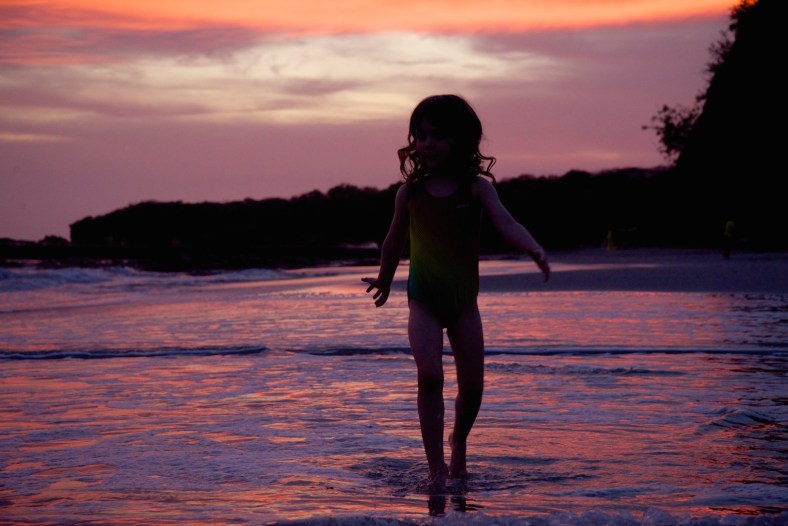 This does not mean liking them all the time, oh no no no. Nor does it mean spending all of your time together like a big happy family with a white picket fence. But it does mean knowing & recognizing the tricks your ego plays on you and the need to let things go.
Having just returned from a week in the sun with my husband and our two daughters I feel peaceful in a way that has been missing. Life is so busy, too busy. I have written about this in a post recently and I am sitting here feeling the profoundness of that observation.
The joy is in the little things.
Holding hands as the sun warms your cheeks, hearing the ocean waves crashing on the shore as you take a deep deep breath & smile, watching your kids imagination manifest into energies that extend far beyond your reach.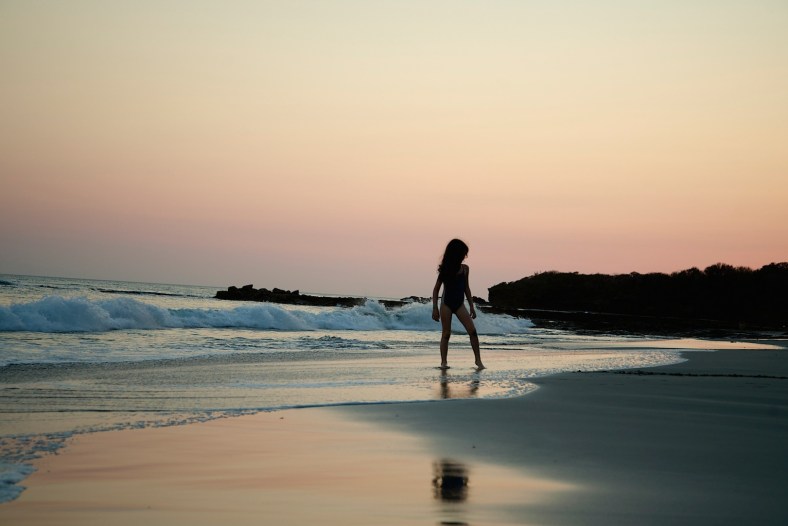 We stayed at an all-inclusive resort. I fell in love with the buffet; no cooking or dishes for a week and plenty of GF, vegan, soya free eating was available for us. No driving or commuting. No internet. I really loved removing this distraction of technology and just being with my family.
I think most people approach an anniversary like 10 years of marriage and take a few moments to reflect. So much has happened personally, spiritually and professionally. It all unfolds like a rather remarkable tale that warms my heart.
I love my husband very much. It dawns on me regularly how much more he loves me than I give him credit for sometimes. I remind myself of this blessing in this crazy journey of parenting we are on more & more all the time.
That said, as a married working mom of two I am known to tell my oldest daughter that the Cinderella fairytale is backwards. You find the man of your dreams, you get married and then you become a maid. What can I say, I am a realist & I intend for my girls to grow up loving themselves first. Work hard, get an education, go on some adventures and then pair down.
Discovering that service to others as my highest purpose in life has been revolutionary for this entrepreneurial mom. At first I had a hard time with the adjustment. Instead of looking at the endless laundry and the dirty bathrooms as penance, I choose to see the love and service for the people who mean most to me.
Having a happy & loving household that runs well takes a lot of work, energy & discipline. Sometimes we hit the mark and sometimes we don't. But we don't stop striving for greatness.
There is no happily ever after.
Human nature does not allow for that. I believe that as long as we can let things go more often than not, stay in our hearts as best we can and keep showing up for one another, a marriage can bloom. Any relationship that maintains mutual respect can do this and I thank my kids from the depth of my heart for teaching me that lesson. Kids play, then fight, then hug and then simply forget. They are such an inspiration.
And then there is the marriage itself. When was the honeymoon over? The truth is I wasn't nervous to marry Richard. not for one second. I was as happy as I could imagine being. So when it started to feel differently I thought, if I can't make it work with this amazing man, with this foundation, who can make it?
So I am looking inside instead of outside. I have realized that everything I ever needed to be happy was inside of me not in a guy. I study A Course in Miracles to remind myself daily that only love is real.
I see a lot of couples breaking up when there kids are 8-10. As my kids approach this age the issue of divorce is creeping onto our horizon and social scene for the first time. Two kids is hard on a marriage, no two ways about it. We have had our bumps and dips and fights and make-ups.
I grew up in a very unhappy household and as it turns out it has been the biggest blessing to set the stage for my adult life. I have seen first hand what happens when you don't live in your heart and let the worry & fear take over.
I celebrate my husband for all that he does and all that he is. I celebrate my beautiful girls who light up my life. And I celebrate me, the glue who really has accomplished a whole hell of a lot these past 10 years. What a ride it has been. And a huge thank you to my beautiful support network.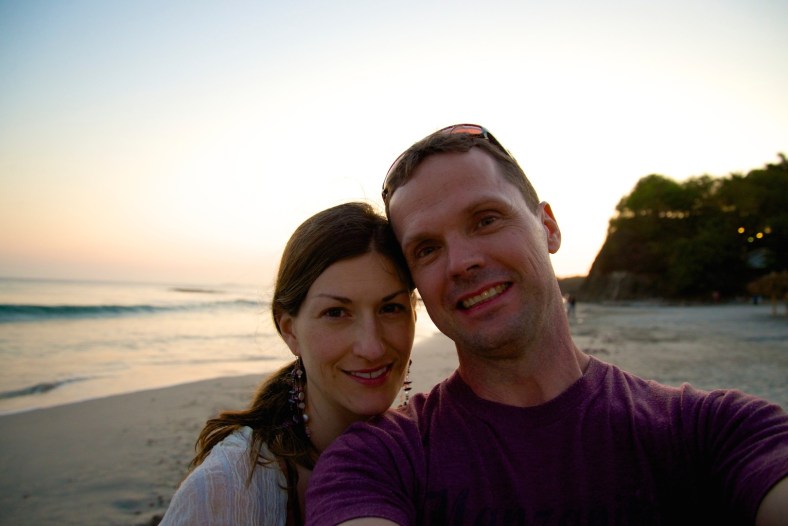 Having a mom who likes alcohol better than me has also turned into a huge blessing. I have reached out and connected with women that bring so much nurturing love to my life; in the end I have many mom's that fit together to guide me and teach me on this journey of motherhood and marriage.
I commissioned a painting from the very talented Maria Marcinek for our anniversary. We stayed at The Rockhouse Hotel in Negril, Jamaica for our honeymoon May 2004 and it was heaven on earth. Built into the rocky shoreline you stay in a private access hut with outdoor showers and private access to snorkelling and your own lounger area. Having a honeymoon to lay a solid memory of connection and happiness to start the journey of marriage is essential! Now we can look at this beautiful memory hanging on the wall and see a time of peacefulness and connect with this loving & inspired energy as we approach the next tantrum (hopefully by the kids!)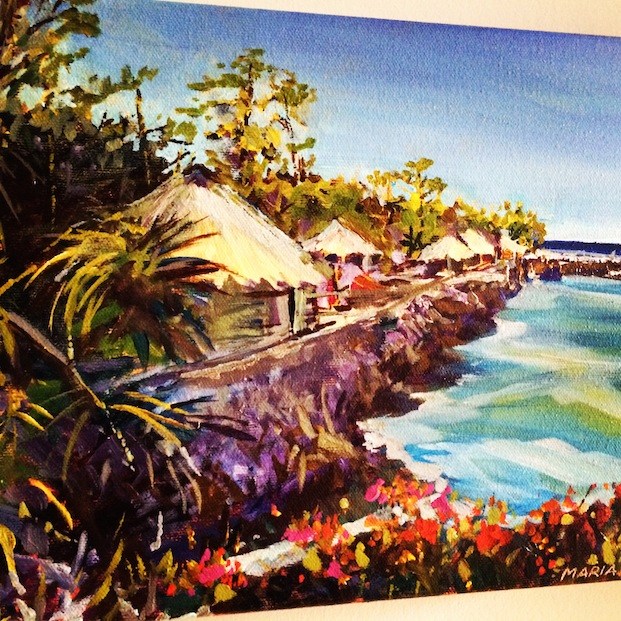 Peace, grace and love! Namaste, Lisa
This post was originally posted on April 28, 2014.